Jason M. Vavra, CPA, PFS
Managing Member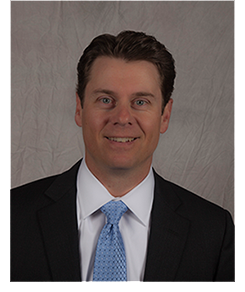 As managing member of VCM Wealth, Mr. Vavra has more than 20 years of experience in the financial services industry. His vision was to create a client focused company that provides personalized investment management, retirement plan, financial planning, consulting and insurance services to institutional and individual clients. Mr. Vavra focuses on the development, implementation and management of investment policies and asset allocation strategies with his institutional and high net worth clients. He believes in a low cost, well diversified approach that utilizes both traditional and alternative asset classes. Mr. Vavra believes this long term approach will lower risk and enhance returns.
In his career, Mr. Vavra has been affiliated with PricewaterhouseCoopers where he was managing teams responsible for auditing employee benefit plans.  Mr. Vavra's investment management experience started when he was a Retirement Planning Specialist with Morgan Stanley. In his tenure there, he was honored with the Outstanding Performance award.
Mr. Vavra holds a Bachelor's of Science degree in Accounting from Bloomsburg University. In addition to being a Certified Public Accountant and Personal Financial Specialist, Mr. Vavra holds NASD Series 66 designation. Mr. Vavra is chairman of the board of directors of Superior Credit Union, treasurer for the Griffin Gives Foundation and a member of the Bloomsburg University Foundation investment committee. He is a member of the AICPA, North Penn Alumni Athletic Association and is an active member of the Bloomsburg University Baseball Alumni. 
Designations: 
CPA and PFS 
CPA: In 2000, Jason M. Vavra became a Certified Public Accountant ("CPA"), licensed and regulated by the Pennsylvania State Boards of Accountancy. More information about the CPA is available at http://nasba.org/stateboards/. While Jason M. Vavra is a CPA, Vavra Capital Management, LLC is not a CPA firm.
PFS: In 2012, Jason M. Vavra became a Personal Financial Specialist ("PFS"), a designation issued by The American Institute of Certified Public Accountants ("AICPA"). More information about the PFS is available at http://www.aicpa.org.
Karen S. Vavra, CPA, MBA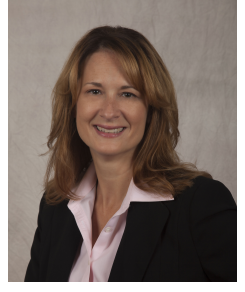 Ms. Vavra has over 17 years in the financial services industry. Prior to joining VCM, she has been affiliated with global asset management firms and banking organizations. Within her global asset management experience, she worked for The Vanguard Group specializing in portfolio management for non-profits, endowments and foundations. Within her banking experience, Ms. Vavra worked with nationally known financial institutions assisting them in the development of products and services offered to high net worth individuals and institutional investors.
Prior to financial services, Ms. Vavra held several positions with regional and international accounting firms specializing in employee benefits and taxation. Most notably, she worked for Deloitte LLP within their Employee Benefits group.
Ms. Vavra received her bachelor's degree in accounting from the University of Missouri and her MBA with concentration in finance from Villanova University. She also holds a CPA license in the state of Pennsylvania.